My Latest Musings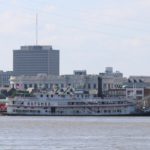 Hello-o-o-o-o-? HELLO-O-O-O-O-? Anyone here-ere-ere-ere? (cough, cough, cough, hack, sneeze) Jeeze doesn't anyone ever dust around here? (runs into massive … More...
Wanna know when I write something new?
Please Join My Mailing List...
I have ever so much to share, so hop on my mailing list and never miss a post! In return, I promise to:
Be your best friend.
Be your new guru.
Name my next pet after you.
Never spam you.
Never bore you.